There was an idea to bring together a group of remarkable drinkers, so when we needed them, they could drink the beers that we never could.
From Brett (that's me in the middle minus my van dyke)
A few months back on BeerAdvocate yaknowbrady decided it was time to bring back the Gang Bang style BIF. I've talked about BIFs in the past. The basic premise of this shotgun style BIF was to get a group of BAs together and plan a tasting for another group.
I got pulled in when my buddy Ryan (corregidore), from my regular tasting group, stepped up as team captain and asked if I wanted to join him. Having seen the thread I was already interested and told him I was in. He assembled a veritable "Dream Team" of eight of California's "greatest" BAs; Brett (BdubleEdubleRUN), Steve (Callmecoon), Eric (ehammond1, James (FosterJM), Scott (smarcoly), Scott (Xzsanchozx) and myself (Scott #3 StarRaptor).
Packing party
LtoR- Steve, Me, James, Scott and Scott
We started a spreadsheet to keep track of everything we were sending and who was sending what. We did this to make sure there weren't any duplicates (except in the case of small format bottles which was to ensure duplicates) and to make sure we hit the oz rules. Brandy had set a cap of about 500oz (minimum of 400oz but you'd really have to be an ass to only send 400oz) which came out to be about 2 large format bottle and 1 small format each. We also decided that everyone would send a shirt and glass. Even though it was capped at 8 people the team we were sending to had an extra member so Ryan decided to step up big time and send an extra shirt and glass so that the 9th guy could feel included.
We got together in Mid-June to pack up all the beers (as well as consume a beer here and there) and sent our beers across the country to Ohio. Here's the tally:
We sent to Cleveland (535oz)
750 ml/22 oz
Alpine Nelson
Alpine BA Odins Raven
Bruery Autumn Maple with Brett
Bruery Wanderer!!!
Bruery Filmishmish
Bruery Sans Pagaie
Bruery Tart of Darkness (2011, 2012)
Bruery 100% BA Cuir
Bruery White Oak
Hangar 24 Hammerhead
Alesmith Decadence Maple Smoked BW
50/50 Eclipse EC 12 year
FW Double Jack
FW Sucaba
FW Parabola
FW 13th Anniversary!
375 ml
Lost Abbey Deliverance (x2)
Lost Abbey Cuvee de Tomme (x2)
Lost Abbey Framboise de Amorosa (x2)
Russian River Beatification (x2)!!
Pliney the Elder (x2)
Swag
Various brewery T-shirts and glassware for all 9 Cleveland BAs
Anchorman DVD
Beer Brittle
LA dodgers peanuts
CA poppyseed plant seeds
various brewery stickers and bottle openers
Angels Pennant
Bruery pins
CA Flag (represent!)
and the grand finale.... A personalized greeting card from the lovely Laker girls
Now enjoy the killer video team Cleveland put together of their bang
We ended up getting 4 boxes from Team Pitt. The hardest part of this BIF was finding a time to do it when everyone was available. It actually took about 6 weeks from when we started to receive beers to when we got to drink them.During this time all the beer was stored in my deep freeze to keep it cold heat wave after heat wave. We finally found a time that worked for the group in August. We started off with a little beer dinner at Brü Grill & Market opening up a couple of the beers in the Bang. Bonnie even helped out by making a Bourbon Imperial Stout Boob cake. How does one make a Bourbon Imperial Stout cake? Simple, replace the liquid in the recipe with imperial stout and bourbon. In the Boob Cake the double recipe called for 16 oz of liquid so I added 15oz of beer and 1.5oz of Makers Mark.
What we got from Pittsburgh (517oz)
750 ml
NEBC Imperial Stout Trooper
Ithaca White Gold
New Glarus Belgian Red
New Glarus Raspberry Tart
22 oz
Smuttynose Imperial Stout
Jackie O's Dynamo Hum
FFF Behemoth
FFF Blackheart
Voodoo Big Black Voodoo Daddy
Troeg's Flying Mouflan
Williamsburg Bitter Valentine
Hoppin' Frog BA Frosted Frog
12 oz
Bells Expedition Stout
Fat Head Headhunter IPA x 2
Weyerbacher Insanity x 2
Troegs Perpetual IPA x 2
Great Lakes BA Blackout Stout x 2
Central Waters Satin Solstice x 2
Brew Kettle White Rajah x 2
Voodoo Black Magic Stout
Columbus IPA x 2
Full Pint Rye Rebellion x 2
Cellarats Black Rat Imp Stout x 2
Swag
7 Great Lakes snifters.
1 Herradura tequila snifter.
8 La Chouffe mini gnome keychains
I'll post my pictures below but here is a link to pictures Marcoly took. Really the best thing about this BIF was hanging out with friends and meeting new ones. While I'd met Eric and James in passing and knew them online this tasting really allowed me to get to know Brett, Eric and James in real life which was pretty damn awesome.

Cheers,

-SNB
Most of Team Cali!
LtoR - Ryan, James, Eric, Me, Brett, Steve, Scott M
Pictures
Packing Party (from my Untappd check ins)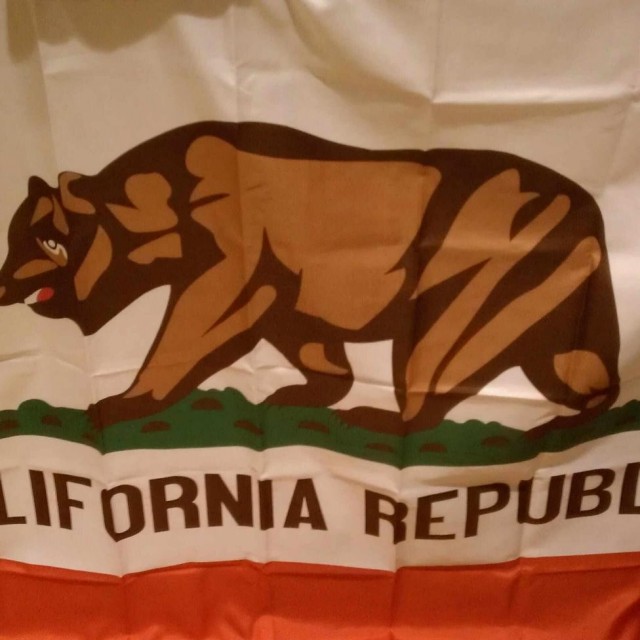 How Cali represents!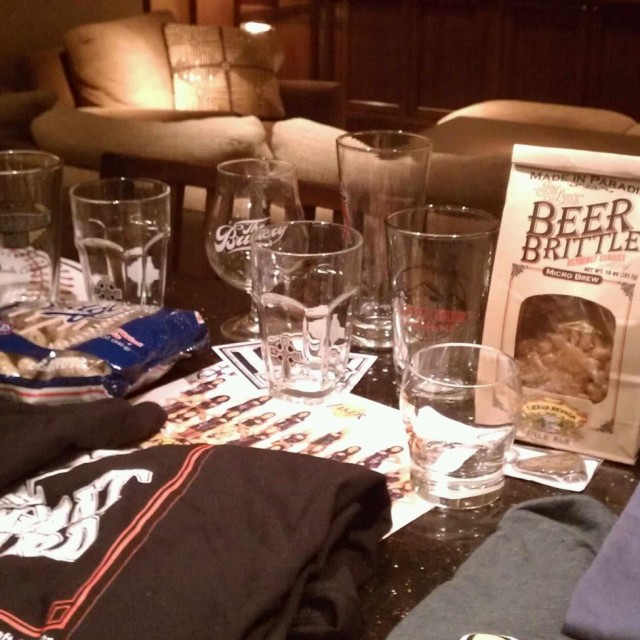 Some of the swag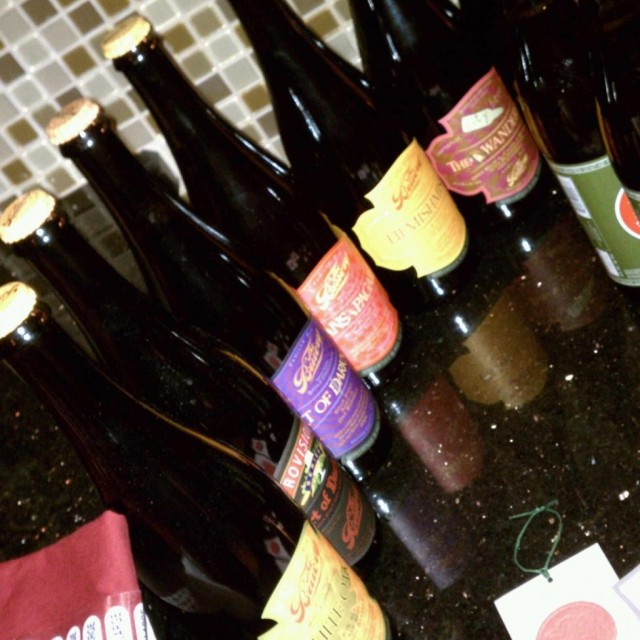 The Bruery in the house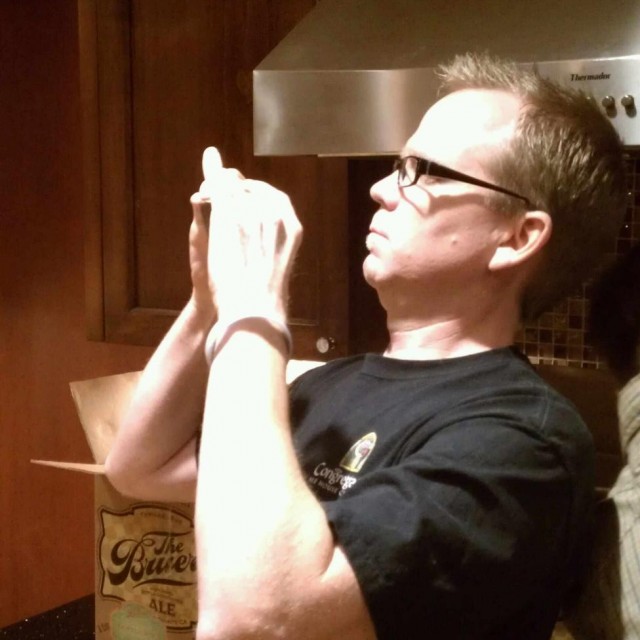 Scott capturing the magic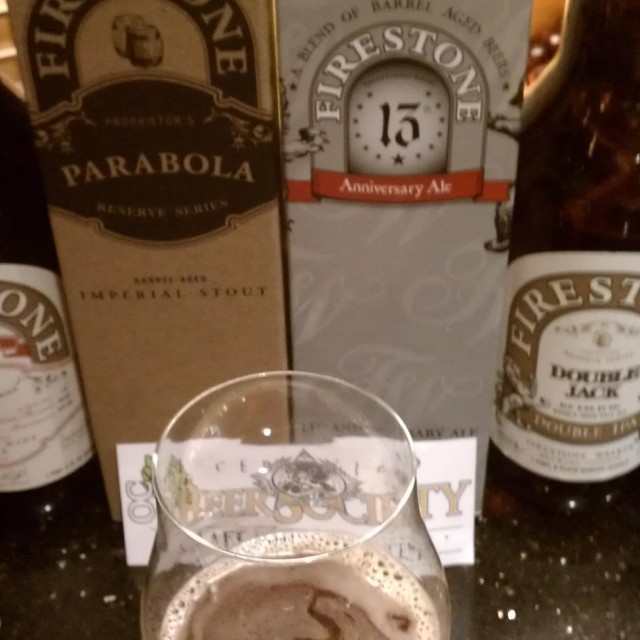 Firestone represented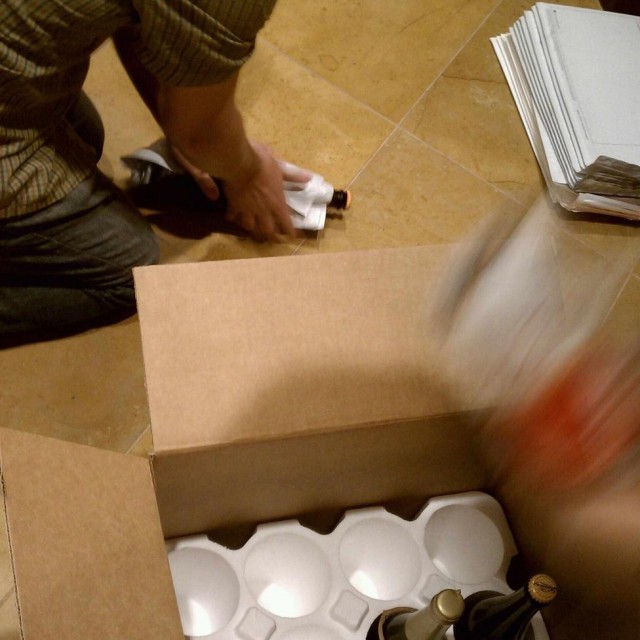 Loading the shipped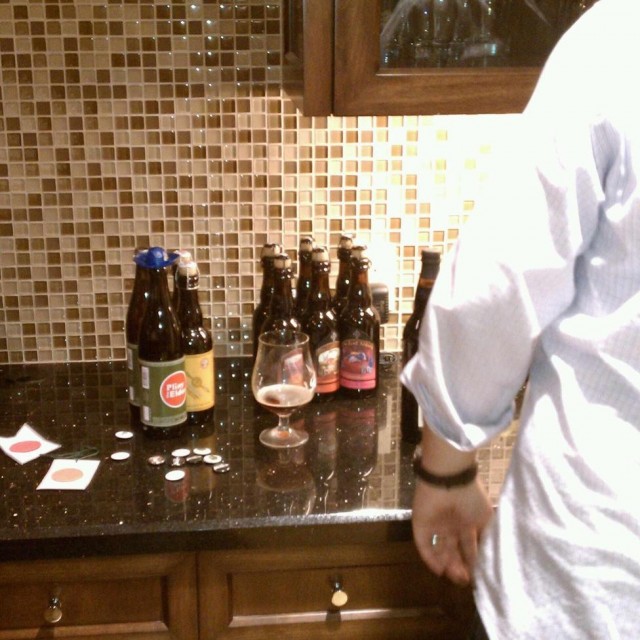 Small format bottles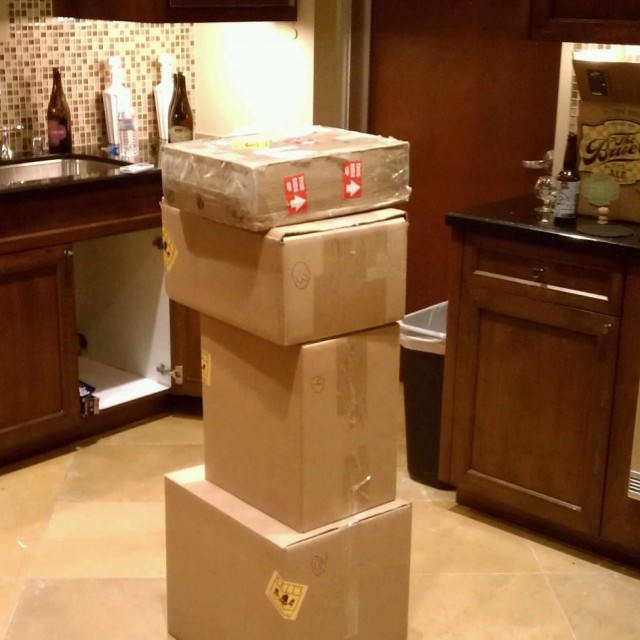 Boxes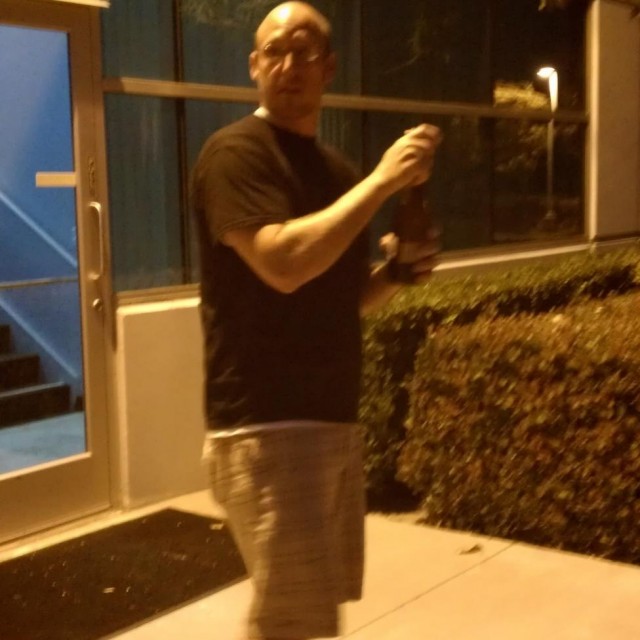 James had brought all three of the Dos Costas to open.
The first two had been major gushers so he decided to open
the third outside... it did not gush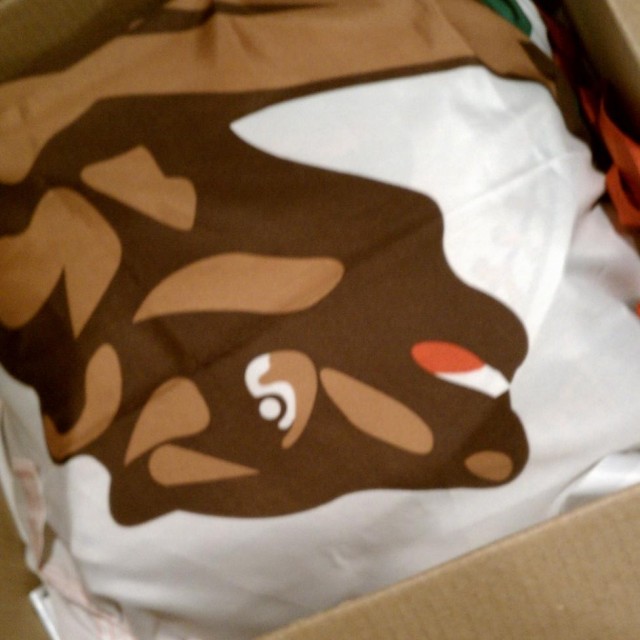 I wrapped the swag box with the flag
The Gang Bang
The ingredients for the boob cake
Bonnie showing me how
you bake a boob cake
Bourbon Imperial Stout Boob Cake
Warm up dinner
And we're off
James unwrapping a bottle
Eric
Scott's Bourbon Balls
Scott inspecting the beers with Steve
Some of the bottles
Steve
Me, James and Scott
James and Scott
Brett opening a bottle with
his fucking teeth
Eric hustling people at pool
Scott and Ryan